As we welcome in the New Year, we can't help but reflect on the past. Sure, there may have been a couple of bumps in the road, but the good times far outweigh the not-so-good. 2011 was a big year for Parties That Cook, so we're going to reminisce for a minute, and take a look at Parties That Cook's Top 11 Accomplishments of 2011. After all, who doesn't like a good flashback?
1. Became a certified B Corporation. That's right! We became a B Corp to be part of a community of businesses that are proving you can be successful while taking care of people and planet.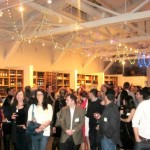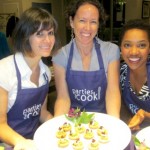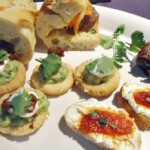 2. Launched a new recipe deck. The development of More Sumptuous Small Plates was a team effort that required all hands on "deck" (Unintentional pun, I swear). It was great to see months of voting, proof-reading, editing and anticipating produce a final product we can be proud of. Not to mention, the More Sumptuous Small Plates launch party was a lot of fun!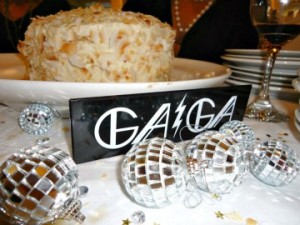 3. Threw awesome surprise parties! What office that you know has employees willing (and ready) to dress up as Lady Gaga for a co-worker's birthday celebration?! The same one that converts itself into a yoga studio for a quick birthday yoga session AND goes all-out to orchestrate a surprise Date Night cooking class proposal. (Yep. Right here.)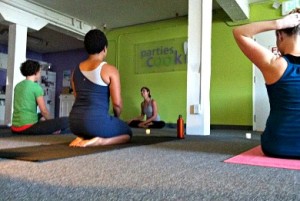 4. Hosted events benefitting the Boys and Girls Club and Women's Initiative! There's no better feeling than seeing the faces of dozens of kids (and their families) light up as they judge a timed cooking competition – and, of course, get all the "taste tests" their hearts desire… Though it feels pretty similar to raising $16,000 to help lower-income women get the resources, support and business training needed to start and grow their own businesses!
5. Expanded our office staff to 12 members. We've got quite the community/family growing in this office now. And this year, we came in at #56 in the San Francisco Business Times Top 100 Fastest-Growing Private Companies of 2011. Woot Woot!
6. Hosted an awesome Second Annual White Elephant Gift Exchange Bonanza (commonly referred to as the PTCWEGEB). Gifts ranged from Justin Beiber electric toothbrushes to ice cube trays; from cookie decorating kits to matching his/her Christmas t-shirts displaying "Merry F N Christmas"; from a gift certificate to DRY BAR(!!!) to a pink pig in a tutu; from a shake weight to heated electric slippers that don't separate. Needless to say, there were winners AND losers that night…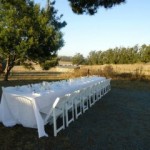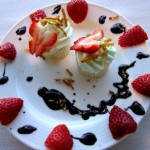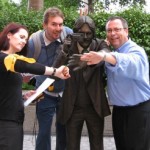 7. Added three NEW event types to our hands-on cooking party repertoire. Now you can go out on a GPS scavenger hunt that earns you advantages in the timed cooking competition to follow (Amazing Kitchen Race), put your spatulas to the test while competing in a heated baking competition (Cupcake Wars), AND create a meal using ingredients you picked on a farm (Cooking Farm-to-Table)! All at the same time?? You might be on to something…
8. Launched in Portland! Yep, we are officially hosting hands-on cooking parties and corporate team building events in four cities across the country. And while we're never finished spreading the word and getting our name out there, at least the launch is done!
9. Celebrated Beth's 1 Millionth (I don't say that word enough…) dollar in annual revenue. You'd think we'd gone crazy after seeing our surprise $1 Million Dolla Balla surprise for Beth. Good times.
10. Hit $2M in annual revenue for the FIRST TIME EVER! We definitely had to stay on top of our game to reach this milestone in the shaky economy.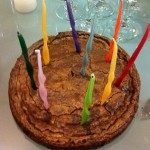 11. Had FUN! Whether it be getting our bacon fix from Lead Chef Mick, sampling Bibby's award-winning Crack Cookies and Crack Pie (Momofuku), or just another Friday, we Parties That Cook folks know how to have fun while getting the job done – it's what we do.
Here's to the goals and possibilities of 2012! It's guaranteed to be another crazy ride…