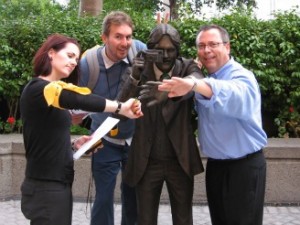 Want to change the atmosphere in your office and get rid of the summer slump that creeps in every afternoon? It seems your colleagues crave the sun. They need a break from the corporate mindset to recharge their work ethic… and get rid of the Dracula eyes that come from staring at a computer screen for too long.
So you hit the interwebs and search for outdoor corporate team building events. As in any fairy tale, you find Parties That Cook — lucky you! We certainly have THE perfect event for your office: the Amazing Kitchen Race.
What's so amazing about a "kitchen race"? Two words: Scavenger Hunt. This fast-paced, four hour competition has two components. First, we send your crew to gather clues planted around the city. Depending on what they find, they might just receive advantages in the kitchen cook-off to come.
[The best part is that, like the TV show, success requires team work. If a team fails to communicate and work together, they will be penalized during the cooking portion.]
With the scavenger hunt complete, teams head back to the kitchen for appetizers and drinks (because winning makes you thirsty). After a quick sorting of treasures, aka cache, each team is awarded advantages to use during the cooking session. With these in mind, the group tunes into a lively cooking demonstration by one of our lead chefs.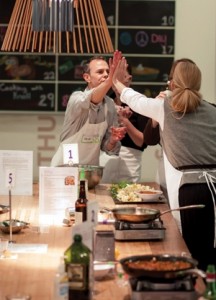 Let the cooking begin! Each team works together to create a dish from a tantalizing menu of international appetizers. As the clock winds down, the pressure mounts. Discombobulated teams may start to stress, while organized team players are cruising to the finish line.
Each team then presents its culinary masterpiece to the judges. Pull out all the stops; monologues, group cheers, interpretive dances, and poems are all great ways to prove your team deserves the "W" and let loose while you're at it.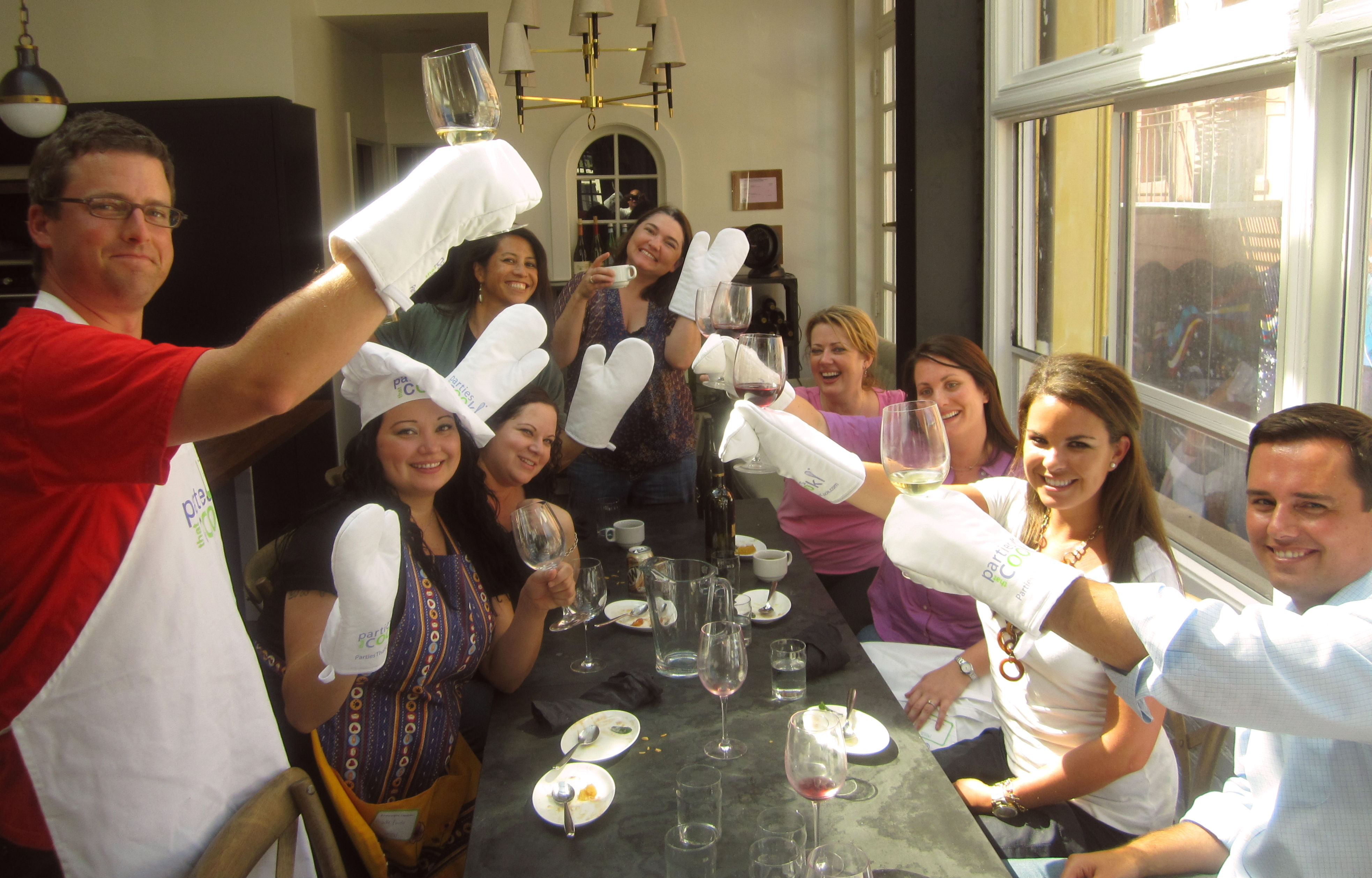 As the judges taste and deliberate, guests mingle and enjoy the variety of dishes. No matter who made the winning dish, every team strengthens their bond, feels accomplished, and remembers that work can be fun. Attendees thank us, thank their company, and thank the organizer (you!) for a perfectly executed event. Mission accomplished.