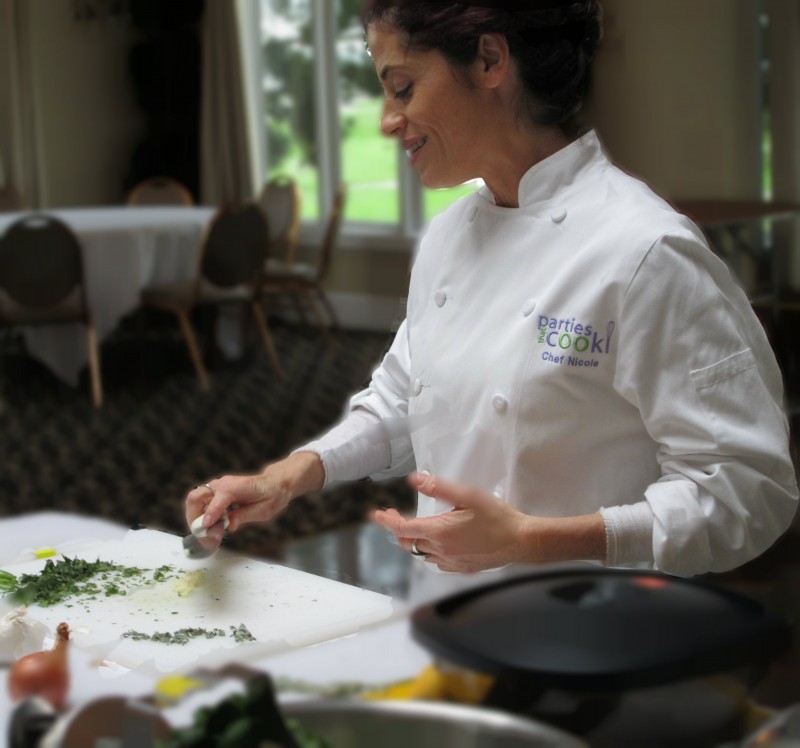 To continue our run of Lead Chef interviews, I took the opportunity to chat with Chef Nicole at a recent PTC corporate cooking event. Occasionally working alongside Chef Nicole, I can tell she is an amazing chef; a true professional. I appreciate her way of making you feel comfortable, not to mention her mean culinary skills. Now, I'm giving you the gift of meeting her too…
Tell us who you are.
I am Nicole Gimmillaro. I was born in Upstate New York, grew up in Southern California, and moved to the Bay Area 12 years ago. This is my 5th year with PTC.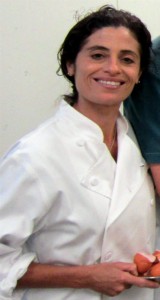 What made you want to become a chef?
My passion for food and wine was initially sparked by my Grandma Angeline when I would spend summers with her in Upstate NY. I was always fascinated with how she would start dinner preparations before we even finished breakfast. She was slow and methodical. It was all about the ingredients and simplicity.
What were you doing before you became a chef?
I've worked in the restaurant industry since I was 15, beginning with grilling hot dogs at Weinerschnitzel. I finished a degree in English Literature, thinking it was a road out of restaurant work but… all roads led back to the industry. I taught disabled children for a while, as well as English as a Second Language. I've lived in Denmark, Costa Rica, the U.S. Virgin Islands, and Mexico.
What's the best meal you've ever made?
One of the most memorable meals I've ever made was whilst cooking for a week-long yoga retreat in Provence, France. What stands out more than what was on the actual menu is the experience of sourcing the ingredients from the early morning fish market & massive farmer's market in Nice prior to heading to the villa in Provence.
One thing guests would be surprised to learn about you?
I am a certified yoga teacher, a Pilates trainer, and a wine professional. I'm currently working on a Master of Science in Holistic Nutrition.
What's your favorite PTC memory?
After five years with PTC, I have so many memories. It's hard to choose just one!
What do you love about working at PTC?
I love the opportunity to work with people from varying walks of life and the ability to turn them on to cooking techniques and foods unfamiliar to them — in a party setting.
What new ingredients are inspiring you right now?
The bounty of Summer fruits & vegetables with which I've been doing a lot of fermenting, pickling & dehydrating. I have a huge jug of Beet Kvass, a sour ferment originating from Russia, on my counter. It's an excellent digestive tonic. I'm also turning Kirby cucumbers into dill pickles and have several jars of dehydrated Santa Rosa plums, strawberries & kiwi for salads & snack.
Clearly Nicole's travels have taught her so much. She's a real treat to have on the PTC team, and an invaluable resource to tap into at your next team building activity with Parties That Cook!