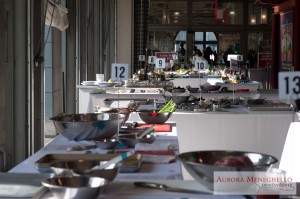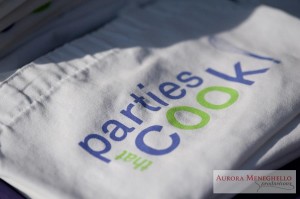 Wednesday, April 18, Parties That Cook hosted its most successful fundraiser ever! Over 100 tickets were sold to Cooking Up Success for Women's Initiative, and we were adding folks to the guest list right up until the morning-of. This was our third annual fundraising event benefiting Women's Initiative, and the community support for this amazing cause was evident.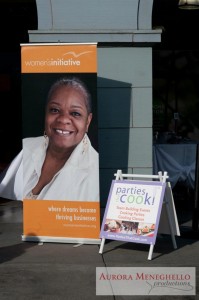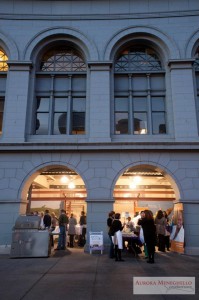 For those of you who might not know, Women's Initiative for Self Employment is a Bay Area non-profit that provides high-potential, lower-income women the training, resources and on-going support to start and grow their business. This amazing organization has been in San Francisco for 24 years (longer than someone in our office has been alive)!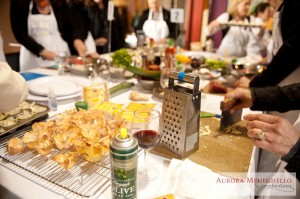 Once again, Bibby gave her famously engaging cooking demo, with insightful tips and tricks for the evening's recipes. Attendees were relaxed and mingling throughout the event, even as they were divided into smaller teams to prepare the menu of international tapas. Guests enjoyed delicious wine graciously provided by Banshee Wines, and there was even a little "marketplace" showcasing the products of five Women's Initiative graduates.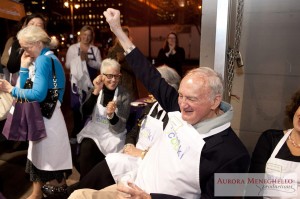 Near the end of the event, Women's Initiative graduate, Azalina Eusope, told an inspiring story of her experience with Women's Initiative and how she launched her successful Malaysian foods company, Azalina's. We caught tears falling from a few eyes, but promised we wouldn't name names. Beautiful professional photos from the event (featured in this blog) were taken by Women's Initiative graduate, Aurora Meneghello, and they can all be found on the Aurora Meneghello Productions Facebook page.
And now, for the statistic everyone's been waiting for: The event raised the staggering amount of $17,500!! Parties That Cook is as proud as ever to have lent a hand to Women's Initiative and our community.