We just love the cheery spirit of St. Patty's day… lucky clovers, parades, lots of green sweaters, leprechauns and rosy faces from beer-drinking.
Beyond the joyous celebrations worldwide, St. Patty's also day marks the official beginning of Spring. We're excited to once again see shades of green popping up everywhere – from glorious asparagus spears to globe artichokes, green garlic to shiny sugar snap peas.
We're cooking up delicious new dishes for Spring including this lean 'n' green side of Sautéed Sesame-Garlic Asparagus and Sugar Snap Peas.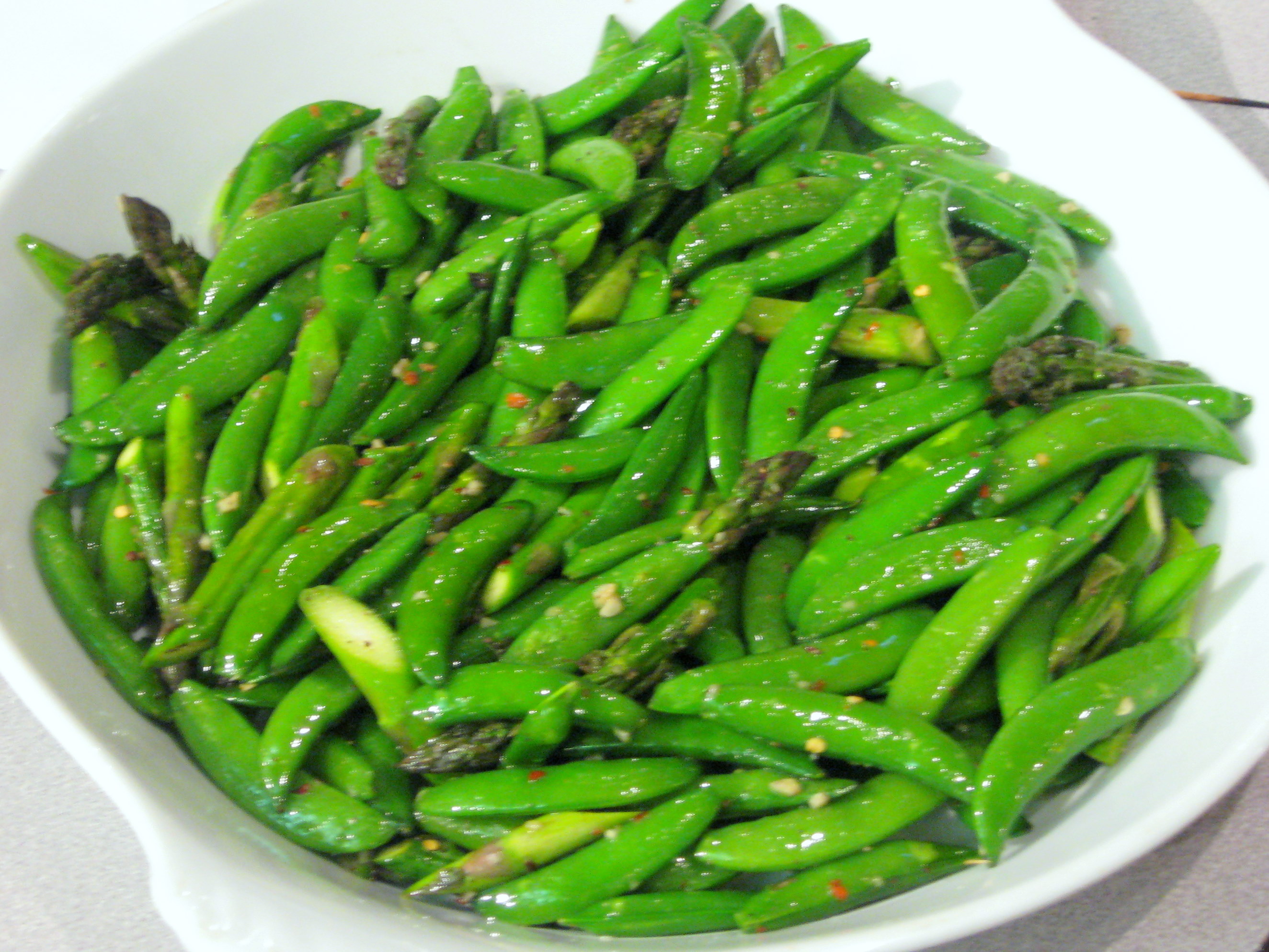 A quick sauté in sesame oil with garlic and red pepper flakes transforms these vegetables into the healthy accompaniment to any meal – we like to serve them alongside the Miso-Mirin Glazed Black Cod featured on this season's Asian-themed Spring Chef's Table menu. They're magically delicious as some leprechauns would say.
Click here for Sautéed Sesame-Garlic Asparagus and Sugar Snap Peas Recipe
Feeling shy of "green" this month?
Parties That Cook is offering a limited time cooking class series at San Francisco's Ferry Building for just $45 per guest, including a meal and two glasses of wine! It's a great idea for a date, birthday, girl's night out or inexpensive corporate event. Grab your tickets now, or go green with envy when they sell out!