There's something about a cupcake heaped with frosting and showered with colorful candy sprinkles that brings holiday cheer to even the biggest scrooge.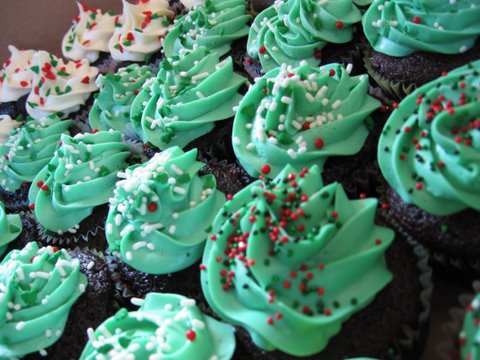 Our event planner Rosie baked up a fabulous idea to have all of the staffers here at Parties That Cook pitch in this holiday to donate a whopping 700 cupcakes to Compass Community Service's annual holiday party, a celebration for homeless and low-income families in SF.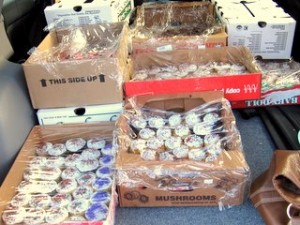 The big heroines of the day were Rosie and Shanti, who each baked over 100 cupcakes! Rosie filled up the van with our boxes of cupcakes, making sure to stack them properly so none of the decorations or frosting would get damaged.
Michelene and Bibby both made divine renditions on pumpkin flavored cupcakes – perfect for the holidays.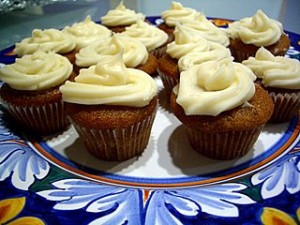 Click here to check out Bibby's Recipe for PUMPKIN SPICE CUPCAKES WITH CREAM CHEESE BUTTERCREAM FROSTING
See more visions of cupcakes dancing in your head via our gallery below.
Happy Holidays from all of here at Parties That Cook! We wish you a happy and healthy holiday season.