The rain is drying up, the storm clouds have cleared, the sun is out, and the birds are chirping. This means one thing at Parties That Cook: time for Spring and Summer menu recipe testing! For months ahead of time, Bibby and Tanya gather ideas, altering and rewriting recipes to fit the Parties That Cook standards.
Recipes must be straightforward and must be doable within about an hour — start to finish. And most importantly, they must be absolutely delicious. Last Friday, our team took over the Sur La Table kitchen to test 25 new recipes. It was a day of cooking, tasting, critiquing and tweaking. Some recipes, like the Shrimp  Po'boys with bacon mayo, were instant winners. While others, like the Teeny-Bostini Cream Cakes with chocolate glaze, required four or five alterations.
Check out some of our favorites!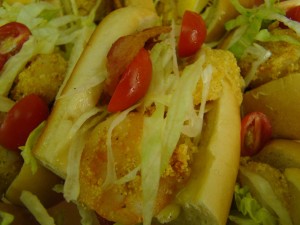 Mini Shrimp Po'Boys with Bacon Mayo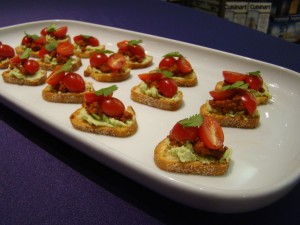 Crostini of Queso Fresco and Garlicky Chorizo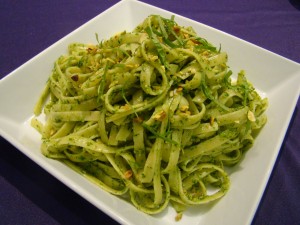 Fettucine with Arugula-Pistachio Pesto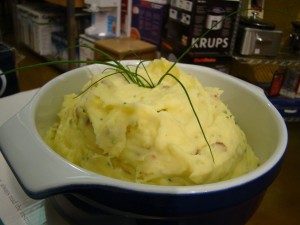 Bacon, Creme Fraiche and Chive Mashed Potatoes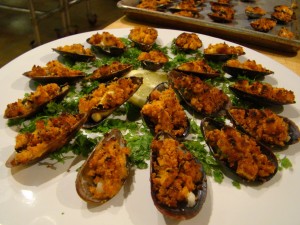 Mussels with Herb and Smoked Paprika Croutons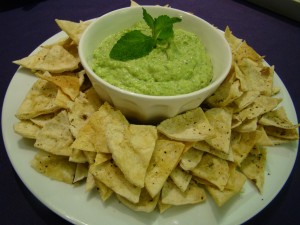 Puree of Fava Beans, Sweet Peas with Garlicky Pita Chips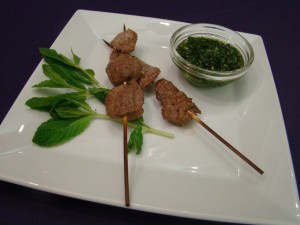 Lamb Skewers with Mint Chimmichurri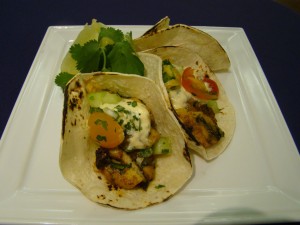 Mini Fish Tacos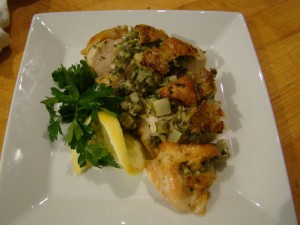 Chicken Under a Brick with Artichokes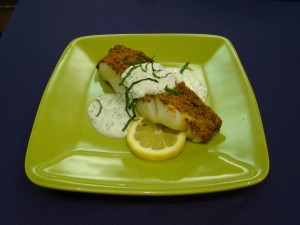 Curry-dusted Brined Sea Bass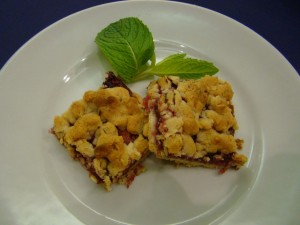 Raspberry Streusel Bars
All in all, in a was a delicious day and a very big success! Look forward to some of these tasty dishes at PTC events and classes this spring and summer! For an early sample, try the Raspberry Streusel Bars at home. Enjoy!