If you've ever had a phenomenal restaurant experience, you will agree that chefs and restaurants are indeed worthy of awards. The James Beard Foundation Awards are considered "the Oscars of the food world" (TIME magazine) and the food industry's highest honor. Winners will be announced in a number of categories, including restaurants and chefs, on Monday, May 3rd at the Awards Ceremony and Gala Reception in New York City.
With the ceremony coming up next week, we thought we would spotlight nominees in San Francisco, Chicago and Seattle so food enthusiasts could get in the know on these industry stars.
San Franciscans can be proud as they were strongly represented in the Best New Restaurant and Outstanding Chef categories. Chicago dominated the Best Chef category for the Great Lakes region and Seattle took two slots for the category in the Northwest region.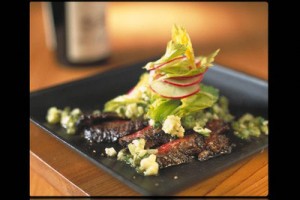 Check out these notable nominees in each city and leave a comment if you've ever dined at any of the restaurants listed:
San Francisco
Best New Restaurant
Flour + Water: Simple and authentic Italian food including house made pasta, Neapolitan pizza, and salumi. Accessible wine. "Come as you are" atmosphere. (2401 Harrison St. @ 20th St., Mission)
Frances: Modern California cuisine showcasing artisanal products from Northern California farmers. Relaxed neighborhood setting. (3870 17th St., Castro)
RN74: Modern yet simple French fare carefully paired with featured wines. (Millennium Tower, 301 Mission St., SOMA)
Outstanding Chef
Gary Danko – Restaurant Gary Danko – Modern and classic cuisine using seasonal, locally grown and raised foods.  Romantic elegant and sophisticated ambiance. (800 North Point @ Hyde Street, Fisherman's Wharf)
Charles Phan – The Slanted Door – Modern Vietnamese cuisine showcasing ecologically farmed meats from SF Bay Area farms. Relaxed atmosphwere. (1 Ferry Building #3, Embarcadero)

Outstanding Restaurateur
Outstanding Restaurant
Boulevard – Hearty American regional flavors and French influenced style. Warm and welcoming atmosphere. (One Mission St, Embarcadero)

Outstanding Service
Michael Mina – American cuisine with bold flavors, sophisticated textures and artful presentation. Elegant atmosphere. (Westin St. Francis, 335 Powell Street, Union Square)

Chicago
Best Chef
Michael Carlson – Schwa – Italian- and Achatz-influenced, contemporary, innovative nine course menu by reservation only. BYOB. (1466 N. Ashland)
Koren Grieveson – Avec – Rustic cuisine with handcrafted charcuterie and Mediterranean flavors. Wine bar features selections from southwestern Europe boutique vineyards. (615 W. Randolph)
Arun Sampanthavivat – Arun's – Carefully balanced imaginative Thai cuisine featuring a "Chef's Designed" prix fixé tasting menu of 12 courses customized for each diner. (4156 N. Kedzie Avenue)
Bruce Sherman – North Pond – Contemporary French-American, innovative, seasonal cuisine. (2610 Canyon Drive)
Outstanding Restaurateur
Outstanding Pastry Chef
Mindy Segal – Mindy's Hot Chocolate – Restaurant and dessert bar with excellent hot chocolate and desserts made with seasonal, locally-sourced ingredients. (1747 North Damen Avenue)
Outstanding Restaurant
Spiaggia – Italian fine dining with pairings from an award-winning wine list. (980 North Michigan Avenue)
Outstanding Service
Alinea – New American cuisine featuring small-course tasting menus utilizing innovative techniques and deconstructions of classic flavors for a complete dining experience that touches all senses. (1723 North Halsted)
Seattle
Best Chef
Ethan Stowell – Union – Features an ever-changing menu focused on unique and quality ingredients. (1400 First Avenue)
Jason Wilson – Crush – Modern Northwest cuisine employing French Technique and using local, organic ingredients. (2319 E. Madison Street)
Outstanding Restaurateur
Tom Douglas – Dahlia Bakery, Dahlia Lounge, Etta's, Lola, Palace Kitchen, Serious Pie