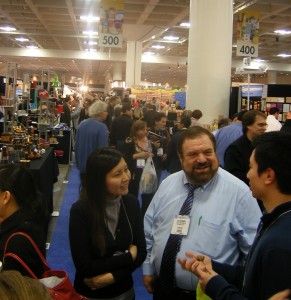 Today was the last day for the Winter Fancy Food Show. Held in San Francisco's Moscone Center, exhibitors came from all over the world to display their latest and greatest food products, though only National Association for the Specialty Food Trade (NASFT) members can do so. The show takes place over 4 days, with educational and informational events for those in the food industry scattered throughout.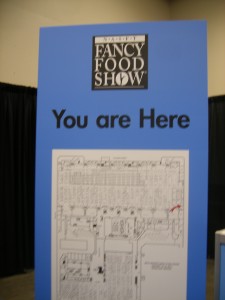 With more than 1,300 exhibitors and 17,000 retailers, distributors and food service pros attending, over stimulation comes easily. This was my first year attending the Fancy Food Show, and I must say, it pays to have a seasoned guide! Fortunately, maps of the floor plan are available for those who like to have a plan of attack (and don't mind looking like a tourist/ high school freshman). Thanks to these tips, we made it through the entire arena in less than 4 hours!
– Don't eat breakfast. Doors open at 10am, and many exhibitors are already waiting with samples.
– Be picky. There are so many food samples calling your name that one must learn to discriminate quickly. You wouldn't want to find yourself too full to try the ONE thing you've always wanted to try!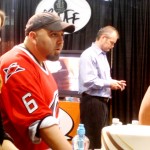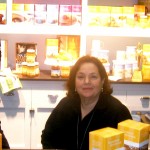 – Keep moving. Breaks are great, and sometimes necessary, but you'll lose quite a bit of time waiting to get a picture with
Ina Garten or Duff Goldman.
– Drink water. Take advantage of the strategically placed water stations. Yes, there are countless samples of every kind of thirst quencher, but water guarantees that you won't be dehydrated!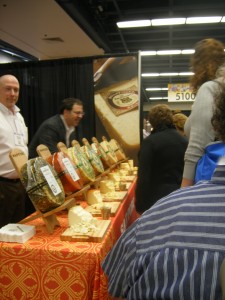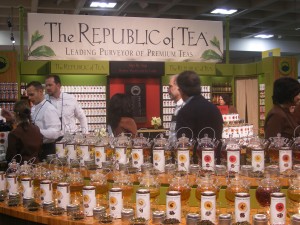 Cheeses, cured meats, teas and CHOCOLATES are expected. Surprisingly delicious items included Plush Puffs gourmet maple-bacon marshmallows, Julian's Recipe Belgian waffles, and any kind of goat's milk ice cream I could get my hands on (no surprise there).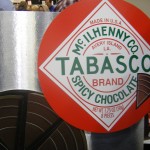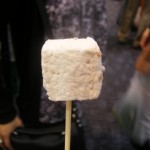 Miso mac n cheese, A Tavola Together's 5 Minute Focaccia Mix and Tabasco's Spicy Chocolates all stirred up quite a crowd. One noticeable trend was coconut and aloe waters. I left with more than just a couple samples of exotic water.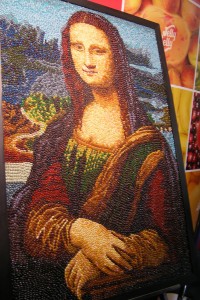 Though I may have been drawn to the guilt-inducing foods, there was an abundance of health-oriented products this year. Gluten-free items, organic foods and low calorie snacks were everywhere!  This progression reflects the world's increasing demand for health-conscious food options –definitely a good thing. I cannot wait to see which products make it big in 2011!