Now that the dust of January has settled, let's take some time to reflect on 2013. It was certainly a busy year over here, but despite the chaos, we've managed to whittle our list of accomplishments to just 10. Without further ado, here are Parties That Cook's Top 10 Accomplishments of 2013: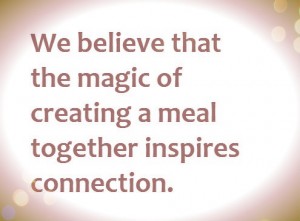 1. We launched the year with a visioning workshop in which we outlined why we all do what we do for Parties that Cook. As a team, we created a compelling business mission: We believe that the magic of creating a meal together inspires connection. Since everyone was involved in the brainstorming, we know this is one mission we can all get behind.
2. We developed a new event type specifically for larger groups of 100+: Taste & Technique. Having received more and more inquiries from large groups – appreciation events, kick-offs, networking functions, etc. – we wanted to give these clients something fresh. Taste & Technique was created while brainstorming ideas for our own customer appreciation event. Guests can enjoy the same delicious recipes with the luxury of floating through more cooking stations, learning a variety of techniques along the way. A lot of groups come back and want the same thing every time, but "T&T" is a great solution for groups who have tried many of our other events and crave something different.
3. We got noticed. Not only did we have the honor of making the INC 500|5000 for the second year in a row, but we also made the SF Business Times' list of Top 100 Women-Owned Businesses in the Bay Area. These two prestigious acknowledgements confirm the fact that Parties That Cook is on the right path. To top it off, we were featured in The New York Times! If no press is bad press, then great press is simply AMAZING.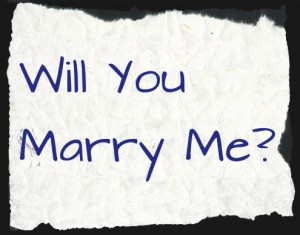 4. We pulled off another successful Date Night proposal! On the romantic side of things, we were requested to orchestrate another proposal at a couples cooking class. We just love this stuff! This time, Executive Chef Tanya left the food out of it, and wrangled volunteer decoys in the process. The story is too good not to share, but hopefully this teaser will tide you over until the full blog comes out – soon!
5. We up-leveled to some great new vendors, including Bank of San Francisco, who was willing to provide Parties That Cook with a line of credit. We are so pleased to partner with companies who care about the "little guys".
6. We connected with our customers. In one year, our team conducted 2 client focus groups, about 30 client and presentations, and countless phone check-ins. We even hosted 2 customer appreciation events in San Francisco and Chicago (Remember Taste & Technique?). It's not easy getting to the point where we can boast an overall client event satisfaction score of 9.6 out of 10, a staff score of 9.8 and a net promoter score of 100%, but it's well worth the effort!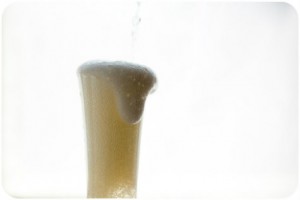 7. We broke our own records – again. For one, we hosted our largest event ever. That's right, 275 guests were given the PTC treatment, and they loved it! January raised the bar for large parties, with 11 events executed for over 50 people each. January was also a record revenue month… until December blew it out of the water! Cheers to the new reigning champion: December 2013.
8. We took our financial transparency to the next level. The annual budgeting process was opened up to the team, so we could set (and therefore buy in to) our goals for 2014. We also opened up PTC's financials to the field staff. With everyone on the same page, we can already see our teams aligning for the same goals.
9. After converting all SF field staff to employees, we developed a new group training program to enhance and expedite training among field staff. With more large events rolling in, our Logistics and Field Staff teams needed to be in tip-top shape. To set us up for success in Q4, our busiest time of year, Operations Manager Heather implemented a new training program that allowed her to train groups of new-hires and provide them with simulated event experience before actually throwing them to the wolves.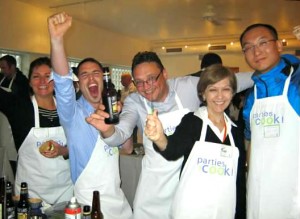 10. We came together as a team to surpass our annual revenue goal!! Some were intimidated by the number; they said it couldn't be done. Yes, it was daunting at times, but not only did we hit the seemingly insurmountable goal, we destroyed it. And in the process, our Portland market grew a record 200%. That's something to be proud of.
Now I just wish we could savor in this sweet success a little longer before it's off to the races for another year of tackling an even higher goal.