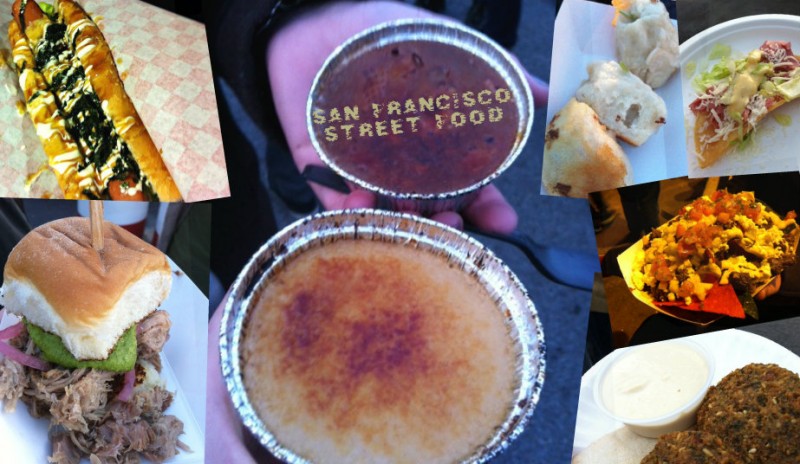 It's almost here! What could be considered a foodie's paradise is now just around the corner. As if we San Francisco kids haven't been spoiled enough by the delicious edible options at Outside Lands, the 4th Annual San Francisco Street Food Festival will be taking over the Mission on Saturday, August 18. Finally.
As I'm sure we've mentioned before, this festival is hosted by La Cocina, a business incubator set out to help low-income entrepreneurs, primarily on women from culturally diverse and immigrant communities, launch and grow their food-related businesses. (Fun fact: We host our Mouthwatering Mission class in their shared commercial kitchen!) La Cocina also offers business services to help set these entrepreneurs up for success and make them self-sufficient.
Get excited: Over 80 vendors are expected, and about half of them are from La Cocina's incubator program. With such a tantalizing list of vendors, you better believe some of us PTC gals will be in attendance!
That's kind of a lot of food for one person in one day, so we recommend planning your attack in advance. Here's a handy map of where vendors will be set up. The festival is scheduled from 11am – 7pm, giving you the opportunity to squeeze in all 3 meals — walking around between meals is probably a good idea.
Insider tip: Buy a Passport to the festival! While these handy vouchers won't help the lines, they will help you avoid dealing with cash. There are a few tiers available, and the more you buy, the more you save. Good to know: You don't actually have to use the entire passport value yourself. Bring friends or family and split the cost of food and drinks!
Don't want it all to end? Check out the 2-day conference following the festivities. That's right, the conference runs Sunday and Monday, with tasty brunch options available and loads of learning points to walk away with.
Want more info? Check out this great guide or this road map to the Street Food Fest, or click any of the links above!!