Top Chef Las Vegas has inspired me to tell you about all of my delicious adventures on Las Vegas Boulevard. After a long weekend in Las Vegas, I have decided that it is good for a few things: people watching, shopping, drinking, plastic surgery and eating. I hear these four things and I realize why it has become a haven for such magnificent restaurants.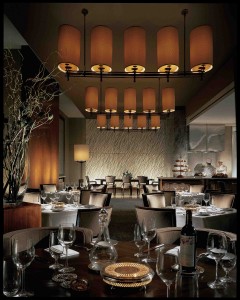 While attempting to get out of the MGM Grand (all Vegas hotel/casinos literally trap you in their money mongering jaws and make it impossible for you to find the front door), I walked past a restaurant called Nob Hill Tavern headed up by Michael Mina. It is a San Francisco themed restaurant featuring luxurious seafood plates. Their signature plates include San Francisco Cioppino: Shellfish in Tomato-Pepper Broth, Maine Lobster Pot Pie with Baby Vegetables and Truffled Cream, and Chicken & Dumplings with Peas & Carrots and Spring Garlic. I love that he brings fresh seafood fare with simple ingredients, prepared perfectly, to Las Vegas!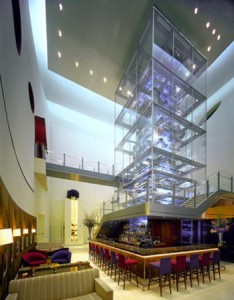 Aureole, with their wine tower, wine angels, and main wine list on a PC tableau also deserves a place on the delicious Vegas dining list. A hankering for good wine pairings, and a long list of them, is required when dining at this establishment. Charlie Palmer took his elegant sophisticated style from the kitchen into the sprawling space of the dining room. Palmer is incredibly proud of his extensive wine offerings and seasonally updated nouvelle American cuisine.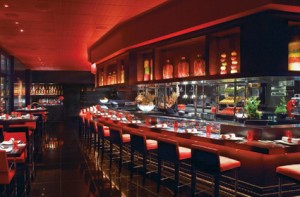 Joel Robuchon made us aware of the complete confidence in his French cuisine restaurant when he named it after himself. It is truly fine dining and it reminds its customers of his love for fresh, fine ingredients with each bite. He pairs his main ingredient with innovative sides like his salmon with mango, green apple, and curcuma and shitake mushroom with a tiger prawn mousse, ginger, and shrimp broth.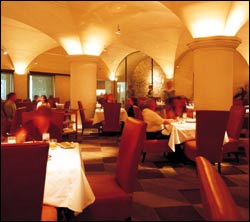 Emeril does it again; Delmonico Steakhouse had the best steak I've ever tasted. I didn't even bother with an appetizer because I was so excited about my rib-eye. It was cooked perfectly along with a side of roasted fingerling potatoes and the vegetable of the day. The service was immaculate, wine and cocktail list impressive, and desserts to die for. The pecan pie was suggested by multiple waiters who told us that they didn't even like pecans. I spent the last of the evening trying to horde the chocolate brioche pudding for myself.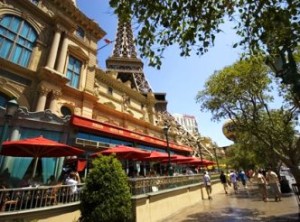 Chef Gabino Sotelino's Mon Ami Gabi in the Paris was an amazing experience. They start the evening by bringing you a warm baguette in a baguette bag, very French if I say so myself. We sat on the patio across from the Bellagio and watched the water show all evening. I had the thyme seared salmon and almost ordered a second one. The bananas foster crepe was gone before I even got back from the bathroom.
Other Las Vegas restaurants worth mentioning are: Alize at the top of the Palms Resort and Casino, Mixx at the top of THEhotel, Spago, and Tao. Overall, it is incredibly hard to go wrong in Las Vegas. It seems a big name chef is not a chef without a high profile restaurant in Sin City.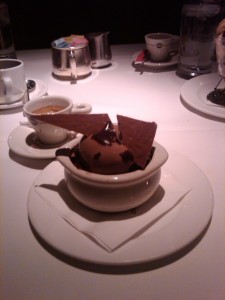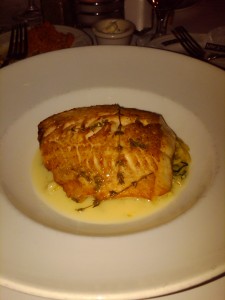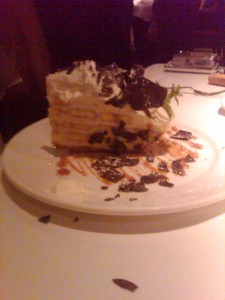 Contributed by Leigh Hermansen