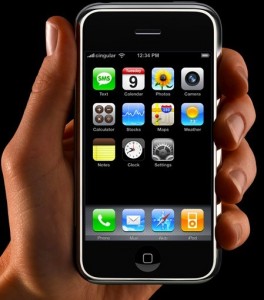 Apple is taking over the world. Professors at top universities are posting their lectures as podcasts, basically encouraging students not to attend class. No need to go to the video store or record store, it's all in iTunes. The multitude of applications on the iPhone can even turn users into mindless drones. Apple = new age dictator? Maybe so, but as many excuses as we non-iPhone users can make as to why we're superior, we sit on the edge of our seats waiting to see what move Steve Jobs makes next. One of his greatest achievements is streamlining our daily tasks, making our days flow just a little bit smoother. The iPhone has even made navigating the kitchen easier. I didn't expect to find so many iPhone applications featuring cooking, restaurants, and food, but this electronic know-it-all, have-it-all surprised me yet again. Here are some of the most intriguing applications that are worth checking out:
For Foodies:
For Wine Connoisseurs:
Out of the Kitchen Hipster:
Do you really need this?
The iPhone provides some really great resources for people when it comes to where to dine, how to cook, and what to pair your meal with. A lot of this knowledge was inaccessible to the common consumer and it's great that the path to knowledge is just a finger tap away. So as much as I would love to be the jerk in the corner, garnering attention by cooking bacon on my phone, I'll just be borrowing my friends' iPhones for my dining suggestions. Because as much as I don't want to admit it, the iPhone provides the best way to get the fastest, most accessible ideas!
Contributed by Leigh Hermansen