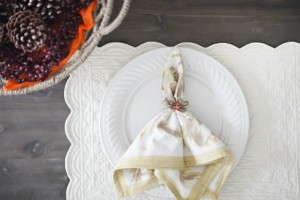 Looking to serve something other than a giant bird on turkey day? With a Kale, Carrot and White Miso Slaw, these Seared Turkey and Apple Sliders are sure to revamp your Thanksgiving menu! Easy to make and fun to eat, our sliders satisfy appetites of all ages and contribute to a great holiday dinner party. Unconventional ingredients come together to provide the ultimate flavor combination. Each bite adds a kick of jalapeño to the already delicious apple, celery and scallions in the turkey patty, alongside a sweet and salty colorful miso slaw.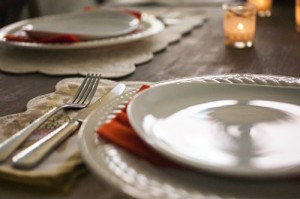 The best part: If you're wondering what to do with all that leftover turkey after your Thanksgiving feast, you can still create awesome sliders! This slaw recipe can dress up and reinvigorate the dryest of turkey leftovers.
Seared Turkey and Apple Sliders with Kale, Carrot and White Miso Slaw Recipe
Check out other Holiday Recipes!
Ingredients
Burgers:
2 Granny Smith apples, peeled and diced
1/4 cup celery, finely chopped
2 scallions, thinly sliced
2 Tablespoons canola oil
2 1/4 pounds ground turkey
1/2 jalapeno, minced
1 teaspoon ginger, minced
1/2 lemon, juiced and grated zest
1/4 bunch parsley, finely chopped
2 Tablespoons apricot jam
1 Tablespoons kosher salt
1 teaspoon black pepper
18 mini slider rolls
Slaw:
1 1/2 Tablespoons white miso paste
1/2 lemon, juiced
1 Tablespoon apple cider vinegar
1/2 cup extra virgin olive oil
1/2 teaspoon kosher salt
1/8 teaspoon ground white pepper
1 bunch Tuscan kale stemmed and cut into thin strips (about 4 loosely packed cups)
1 small Granny Smith apple, cored and grated on the large holes of a box grater (about 1 cup)
1 small carrot, grated
Methods/Steps
Preheat oven to 375ºF.
Sauté Aromatics: Cut the peeled apples and the celery into small dice. Thinly slice the scallions. Heat a large sauté pan over medium heat, add the canola oil. When the oil is shimmering, add the apples, celery, and scallions. Sauté until soft, about 4 minutes then transfer onto a sheet pan to cool.
Mix and Form Patties: Place the ground turkey into a large bowl. Add the minced jalapeno, ginger, lemon zest and juice, chopped parsley, apricot jam, salt and pepper. Add the sautéed vegetables and mix well. Using a 2 ounce ice cream scoop or 1/4 cup measure and wet hands; gently divide the meat mixture and form into 2 ounce patties. Place on a parchment lined sheet pan. Patties will be very soft. Let chill for 10 minutes if possible, otherwise handle gently.
Cook Burgers: Heat a nonstick flat griddle pan over medium-high heat. Sear burgers 1-2 minute a side, until golden. Transfer partially cooked burgers onto a parchment lined sheet pan. Once all of the burgers have been seared, transfer to the oven to finish cooking, about 6 minutes or until a thermometer inserted into the middle of the burger registers at 160 degrees. (HEALTHY Hint: Alternatively, sliders can just be baked, but they are better seared first.)
Toast Buns: Cut buns in half and place cut side up on a sheet pan. Place sheet pan into the oven and lightly toast, about 5 minutes.
Make Dressing: In a large bowl (big enough to dress the slaw) whisk together the miso, lemon, vinegar, olive oil, salt and pepper. Set aside.
Prepare Slaw: Remove stems from kale. Stack about 4 leaves of kale on top of each other, roll then cut into 1/8-inch strips. Place into the bowl of dressing. Using the large holes of a box grater, grate the apples and the carrots. Wearing gloves if desired, massage the slaw in the dressing to break it down a bit. Taste slaw and re season as necessary with salt, pepper and vinegar.
Assemble Sliders: Put a slider onto the bottom half of each bun. Place a generous amount of slaw onto each patty. Place the other half of the bun on top. Serve immediately.
Serves/Makes
Makes 18 Sliders.
Recipe created by Parties That Cook® | www.PartiesThatCook.com