We were reminded by a recent New York Times article that a bounty of summer produce has arrived here in the Bay Area. Most exciting this month will be the return of coveted cherries, blueberries, apricots and raspberries. We can't think of anything more divine than a fresh fruit pie to properly celebrate summer's return.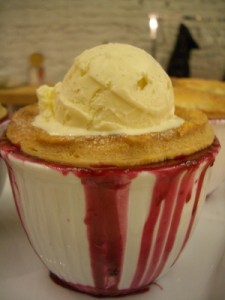 Recipe for Seasonal Fruit Potpies
We like to serve these individual pies warm with a scoop of homemade spice ice cream spiked with vanilla bean, cinnamon sticks and star anise. The perfect conclusion to a summer supper, these pies can also be found on our new Chef's Table Summer Farmer's Market menu.